A New Zealand Wedding Photographer that knows how to make the most of NZ's amazing landscapes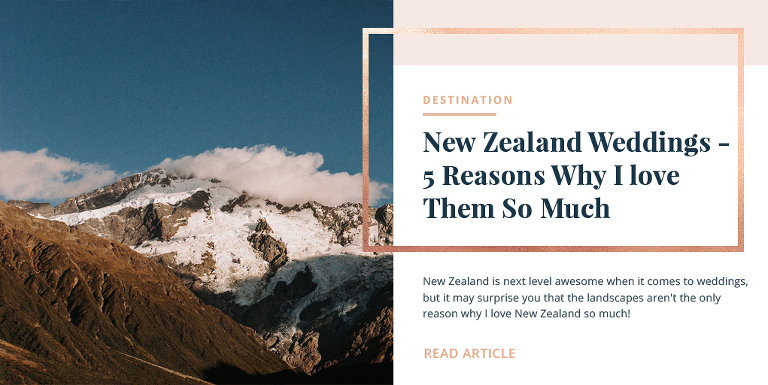 I've been to New Zealand a few times now and every time I land, it's like coming home. There's something about New Zealand and this feeling of being completely connected with the land there, that I can't shake. The way the hills rise up from the earth, and the way the water hugs at their bases sets my creative soul on fire. Everywhere I look I see an opportunity to create something new and beautiful. I see snow hugging the mountain tops and instantly I'm transported into another realm. New Zealand – you need me as much as I need you – and these are just a few reasons why:
1) Firstly, I love New Zealand for its vast landscapes and its wide open spaces.
New Zealand is totally next level when it comes to epic landscapes! Everything you see and everywhere you go is mind-blowing! Honestly, this is where I produce my best work and where my creative soul feels most at home. Seriously…picture yourself in each of these photographs with this as your backdrop! Can you just imagine the amazing images that we could create together with the range of landscapes that New Zealand has to offer! Oh my goodness…I'm getting goosebumps just thinking about it!!
Haldon Station, New Zealand 2017
2) Secondly, I love New Zealand Weddings for the amazing light you get.
It's hard to explain, but even within Australia, the differences in light quality vary from one state to the next. In New Zealand however, I've noticed that the light is a lot more even and yellowy/brown in terms of color and hue. Brown is my favorite color cast to work with, so if I could work with it more than I would be one VERY happy photographer.
The image below was taken during New Zealand's Summer golden hour. I'm told that in Autumn and Winter that these landscapes get even better. I question how something this perfect get even better, but apparently it's true?
Haldon Station, New Zealand 2017
3) Thirdly, for I love New Zealand for its snow capped mountains.
When I think of snow capped mountains, I instantly begin to think of places Lake Wanaka, Lake Tekapo and Mount Cook. No matter where you go in New Zealand, snow-capped mountains have to be my favorite winter backdrop to shoot against. I'd honestly take a snow-capped mountain New Zealand wedding over a boring inner-city one anywhere, any day, but you have to see this place for yourself to understand why I love it so, so much!
Mount Cook, New Zealand 2017 Lake Tekapo, New Zealand, 2017
4) Fourthly, I'm a good photographer and I know how to manipulate New Zealand's colors, contours, and light.
There are a lot of 'photographers' in New Zealand, but what's the point of being able to photograph a wedding there if you can't do the place justice? Fancy cameras and breathtakingly beautiful backdrops do not equal awesome wedding photos. In order to nail an epic landscape shot you need to be able to understand your environment as much as your gear. Photography skills like these take time to develop. A lucky shot isn't good enough in this industry either. To be the best, you have to be able to consistently deliver the same quality of imagery over and over again, and as a wedding photographer I can do that. I know how to use your landscapes to create images that will make your jaw drop, and the truth is, very few photographers' in New Zealand can shoot on this level. The fact that I'm only a 3 hour flight away from New Zealand is a bonus too. It's one of those times when it really does make sense to look beyond the border when it comes to finding the right Wedding Photographer for you.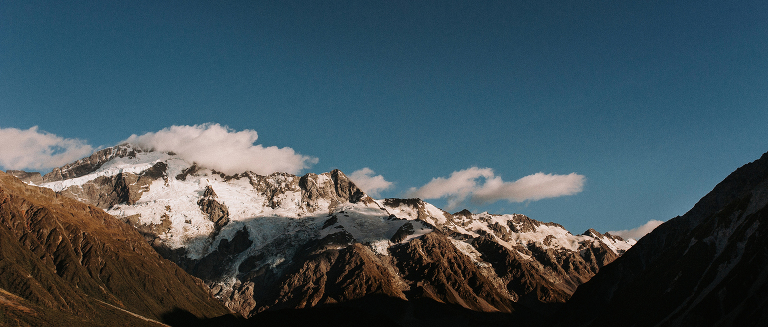 Mount Cook, New Zealand, 2017
5) Fifthly, I love New Zealand Weddings because I'm a Foodie at heart!
The fact that New Zealand boasts some of the most amazing wines and cheeses is just one more reason why I love the place so much. Cheese platters and grazing stations and Moscato are my life – so if your wedding or your gathering involves a combination of these or all 3, then I want in!!
 Black Forest Station, New Zealand, 2017 Lake Mackenzie, Haldon Station – New Zealand 2017 Lake Mackenzie, Haldon Station – New Zealand 2017
NOTE: New Zealand Weddings booked before the 17th of September, 2017 will not incur any additional travel fees.
Now has never been a better time to book and secure ASH & STONE as your Wedding Photographer!
To find out more – send an email to ash_and_stone@yahoo.com OR click on the CONTACT LINK
 Lake Mackenzie, Haldon Station – New Zealand 2017